Taking on a new role can be filled with anxiety and excitement.
As a new sales manager, you are a level up from where you were. Preparation is the key to success, and no doubt you want to learn more on how to ace your new role.
Whether you are inheriting a team or recruiting your team, you have a significant responsibility to streamline your sales team skills.
If you get a promotion from a salesperson to a sales manager position, you need to adjust to the new role. The tips included in this article will help you be productive.
Importance of Productivity for Sales Managers
Before looking at the productivity tips, it's only wise to explain why you must be productive as a sales manager. Keep in mind that productivity in any business contributes to growth which converts to more profits.
As you already know, the sales department is crucial for the success of a business. Why? It bridges the gap between a potential client and the company's products or services. nTo ensure that you maintain the objective of the sales department, you have to be efficient in your work.
Your day-to-day activities will play a significant role in the outcome of your effort, which your team's performance will reflect.
Unlike in your previous role, where all required was to meet a set quota, you now have much different work on your plate. So if you don't balance them well, it's easy to derail.
Remember, in this position, management will use different metrics to measure your efficiency. Such metrics will include:
Pipeline metrics - whether you have a healthy, thin, false hope, or congested pipeline.
Activity metrics - Your team performance in activities such as phone calls, emails sent, etc. Although you are not performing the activities, you are accountable.
Team overall result - the average sales your team makes.
How quickly are your new hires productive?
Tips That Will Keep You Productive
A sales manager's overall productivity is affected by different tasks.
If not careful, you will waste time handling functions that are not a priority to achieving your goals. There is a difference between being busy and being productive.
The following tips will help you:
Adjust your mindset
You are no longer a sales rep.
So you can't continue working as you previously did. You are obviously in your new position due to your past results.
But now, you need to adjust your mind to having people work under you, delegate, and coach. If you are in a new company as a sales manager, you will likely need to adjust to different cultures, colleagues, and products/services.
Starting on the right footing will help you manage all your tasks with efficiency.
Know Your team
Your team significantly affects how productive you will be.
You cannot go far if you are not reading from the same page with your team. As such, you need to discuss goals, expectations, and generally how you will work together. Build trust and let them know you can work in harmony.
Avoid starting with issuing instructions without understanding the unique qualities of each team member.
When you know your team's strengths, weaknesses, motivators, and selling styles, you will connect with them.
This way, you will go a long way in achieving your goals efficiently and avoiding unnecessary conflicts that only waste time.
As an example when creating KPI's (key performance index) consult each member to get 'buy in', doing so will help make the team committed to reaching their KPI's.
Set goals and prioritize them
As a new sales manager, there is a lot to do. However, trying to do everything at a go will get you burnout, contributing to being unproductive.
Start by writing all goals you feel are essential for your new position, then prioritize and start with those on top—set metrics for your goals to guide you from derailing until you achieve them. Ensure that these goals and metrics are in line with the overall company's strategy.
Plan your daily tasks
It is easy to get lost in endless meetings, helping solve problems and other tasks that don't contribute to your top goals.
You will have done work for your team at the end of the day while your work is left untouched. Therefore, plan your tasks in regards to the top goals that you prioritized.
A key to hitting your sales metrics is to organize your entire sales team. This is where a quality CRM comes in. When it comes to lead call generation or cold calling, you will want to rely on a proven platform such as Myphoner.
Myphoner is a lightweight CRM that makes it easy for new and experienced sales managers to organize, track, and execute large scale cold calling campaigns. With Myphoner, you can easily manage a team of agents and make thousands of phone calls a day.
Using the platform's easy-to-read dashboard, you can get a quick overview of each agent's sales productivity and see where improvements can be made. This not only allows you to be more productive, but you will also be able to measure your sales productively and share your progress with management and stakeholders.
As an example, let's say you need to cold call 500 leads in five days and you have five agents. It can take an entire day to simply organize who gets which leads. With Myphoner, you simply plug the leads into the system and automatically deal out the leads as you wish. This on-the-fly capability allows you and your team to stay nimble. If one of your agents gets "hot," you can give them more leads. If one of your agents gets "cold," you can pull their leads.
Later on, we will talk about more specific ways that Myphoner will be able to streamline and potentially boost your sales productivity.
Track your time
It's easy to make a list of important daily tasks that you must do. But utilizing time well to make sure you finish them can be a challenge.
You might get carried away by numerous management tasks that you initially had not planned.
But when you track your time, it will help establish where you spend your time. This way, you can in the future avoid non-productive activities such as unnecessary long meetings with sales reps. As well as finding ways to automate tasks that take away from working with your team.
Streamline the sales process
Have in place a general sales process that you want your team to follow. This will save time for you from the need to keep following each rep to find out what they are doing.
This is where a comprehensive CRM like Myphoner becomes extremely valuable. With its Lead Routing features, you will be able to allow your agents to easily organize their leads. Also, you can assign leads as you see fit.
Here's an example: Let's say that you have your leads separated into the following categories.
Cold calls
Follow-ups
Closing calls
You can send cold calls to the agents who are having success turning cold calls into follow-up calls or consultations. From there, you can assign closing calls to your "closer agents."
__
Now, let's look at the Lead Routing features from another angle. Let's say that you want your agents to work leads from the cold call stage to the closing stage. The agent will be able to see their queue and label each lead with a "first contact," "follow-up," or "close" label. This allows agents to easily organize how they are going to analyze their daily calls.
One of the biggest benefits of lead routing is that your team will be able to complete more calls per day.
If Lead Routing allows your team to boost their daily cold calls from 1,000 to 2,000, you literally double your success in all areas. As an example, let's say that your agents have a success rate of 4% on their cold calls. Well, 40 daily follow-up leads to 80 leads. You can increase sales productivity in ways you may not have thought possible.
Take advantage of automation
On average, sales managers take 21% of their time writing emails.
What this means is that you probably spend most of your time doing unnecessary or repetitive work. Automating your work can cut this by half.
Hubspot did research and found that the use of automation brings a 451% increase in qualified leads.
So, you can use productivity apps to help you schedule meetings, check your team's progress, and do other routine tasks.
As you already know, one of the biggest challenges for call agents is reaching as many leads as possible. Busy signals, voicemails, and manual dialing can waste valuable time. These non-automated tasks can literally cost you hundreds of lost calls per day.
With Myphoner's Power Dialer feature, you can now automate the entire dialing process for your entire team. For instance, Power Dialer features an Auto-Dialer Initiator that allows the agent to get right to the next call. Let's say that an agent gets a busy signal or no answer; Power Dialer will quickly move on to the next call. Over the course of an entire day, this feature alone could add dozens or more calls and result in more leads.
When an agent gets sent to voicemail, Power Dialer's Voicemail Drop feature allows the agent to leave a pre-recorded message and quickly move on to the next call. When a lead returns a call, the Power Dialer system will automatically route the call to the right agent.
Finally, the Power Dialer feature includes Live Monitoring, which will allow you to listen in to calls and even whisper to your agents. This is an ideal feature for training new agents as well as remote operations.
Using Power Dialer is easy. All an agent needs is a computer with an internet browser, a working internet connection, and a headphone set with a microphone. The easy-to-use interface will allow you to onboard agents remotely.
Build Trust with your team
Success in sales depends on trust, both for your team and target customers. As a new sales manager, you need to create an atmosphere of unity. This is the fuel that will propel your growth. Should you fail to do this, it can set you back in months. Or in the worst case, in which your team turns against you, you may lose your job.
Motivate your team
Find ways to keep your team motivated such that they will put in more effort in their activities.
It will also ensure that you keep your team members. And, at the same time, it will save you from a vicious cycle of recruiting, interviewing, and training replacements which is a time-consuming task.
Again a motivated team will do the right thing, saving you lots of headaches and giving you the peace you need to do your work.
Be attentive to details
Do not ignore even the slightest mistake; such may pile up and become devastating in the end.
Be keen to keep track of your team's time management. Don't always take the word of a rep. Instead, carry out your checks to confirm they closed a deal, contacted clients, etc.
Where necessary, take time to coach your sales reps on how to perform their tasks better. This way, you avoid unnecessary mistakes that will affect your productivity as you take time to solve them.
Here, Myphoner allows you to track all of your agent's performance in real-time. You can easily see who is the most productive and who is falling behind. The platform allows you to have a snapshot look at each agent's performance.
In fact, you can get in granular with the information and discover that one of your "average" agents actually has a better conversion rate with female cold call leads or cold calls from a specific region. This allows you to use the Myphoner to reroute higher probability cold calls to the right agent. This can turn one of your "average" agents into a more productive superstar agent.
Whether you are a start-up looking to get new clients and customers or a large-scale telemarketing operation, you can easily use Myphoner to improve your team's performance.
As a sales manager, increasing sales productivity is one thing. However, you also want to make sure that you are also increasing sales performance. With Myphoner, you can do both. This unique CRM system allows you to get more calls completed in a day while providing the data to help refine your team's performance.
Don't Overdo It
When one holds a new position, there is always a drive to achieve and show your bosses that they did not make the wrong choice.
However, pushing your team so hard may only result in poor productivity from the resistance that will affect your overall goal.
Besides, overdoing work can cause mental challenges. It's a sign of overworking. Putting your sales team to work 70 hours a week doesn't bring in more sales.
Remember, You Are Not Superman
Accept that you cannot manage everything.
Some factors will be beyond you. While you may have control over the activities such as clients to target, what to say to them, how to say it, you can't control the outcome.
As a sales manager, you are answerable to the executive above you, and you are responsible for the team that looks up to you. But, don't shy away from seeking assistance even from the executives.
Challenges You Will Come Along and How to Deal with Them
As a new sales manager armed with your expertise and the above tips, you now feel pumped to hit the road running.
But, it's best to slow down a bit and keep in mind a few challenges that you will encounter. The first obstacle you may encounter is managing your colleagues if you were promoted from a sales rep to manager.
Some will find it hard to adjust to you being their boss.
As a result, you may find yourself handling their share of work to avoid conflicts. Remember to lay the rules as you begin your new role.
Secondly, a managerial role can be stressful, especially when finding the right sales reps to work with.
Lastly, consider the factors that affect the sale of a product/service, such as your marketing strategy, available finances, automation, and technology.
Prepare accordingly and adjust where necessary to avoid these issues affecting your work.
Take Away
We've looked at several tips to help you remain productive in your new role. If there is anything you should take away from all the information here, it's the understanding that you have a responsibility to improve your team and help them achieve the expected sales.
You have a significant role in raising the performance and capability of each member of your team.
Be a coach and teach your sales reps how to solve problems instead of just solving them yourself. Teach them the skills that gave you good results to deserve the new role.
Once your team is productive, it makes your work easy, and you will be effective as well.
If you would like to learn the benefits of the Myphoner system, be sure to contact us today. We can provide a live demonstration and show you how Myphoner can deliver more calls and better productivity solutions for your sales team.
This article was first published on October 14, 2021 and updated on June 3, 2022.
Related articles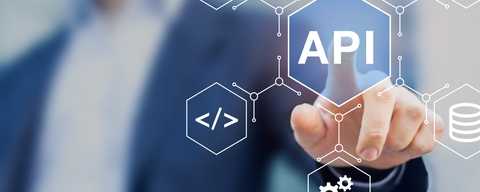 Industry Related
The importance for automating the sales workflow, looking at the benefits as well as ways to integration applications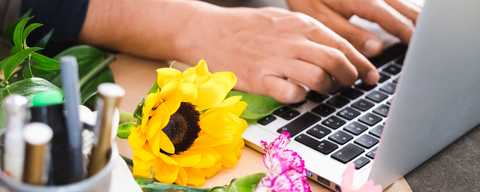 Industry Related
Power dialers are important tools for your sales teams, learn how to use them to your advantage and help your sales agents level up.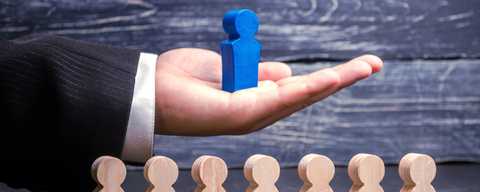 Industry Related
Learn all about lead tracking, how to utilize follow-ups & lead scoring along with a bunch of useful tips to nurture leads effectively and make more sales.

Written by
Daniel Vincent
I'm Daniel! Head of Customer Success here at Myphoner. Over the past (almost) decade, I've worked with multi-national corporations as well as a handful of start-ups to transform their support experience into something truly exceptional.
At Myphoner, I spend most of my time trying to understand our client's experience and thinking of ways to improve it. My wish is for all our clients to be enabled to unleash the power of Myphoner within their businesses.