Why Is It Important to Re-Engage with Old Leads and How to Do It Right
Are you looking for ways to re-engage with old leads?
It happens to all businesses.
Picture this. A few months ago, everything was on track. Customers were responding to your emails, engaging with your products/services, and perhaps even referring to their friends. Then boom! They unexpectedly disappeared for no apparent reason.
A customer turning into a "lost lead" could happen for many reasons. They could have found a better deal elsewhere. Or perhaps their needs and tastes changed, so they had to switch to a new product/service.
Either way, you should take extra steps to nurture your customer relationships to build trust and turn them into lifelong fans.
But how do you re-engage with old leads?
This article explores the strategies you can adopt to re-engage with old leads. We'll also touch on the benefits of following up on old leads and the mistakes to avoid. Let's dive in!
What are Old Leads, and Why Do They Get Lost?
A lead is someone who has shown interest in your products or services. If nurtured well, these leads convert into loyal customers. If not nurtured, they turn into lost or old leads.
Old leads are prospects that have been all but forgotten. They were once active with the potential to convert but were not nurtured well, and somewhere along the way, they lost interest in your business or switched to the competition.
When leads lose interest or are not properly re-engaged by your business, you lose the opportunity to generate revenue from them.
Leads could go dark due to various reasons, including:
They were mishandled by your sales team
Their preferences changed
They found better deals
They don't like the way you communicate with them
They are too busy
Your products quality changed
They lost contact with you
The Benefits of Re-Engaging with Old Leads
There are many reasons you may want to re-engage your old leads.
To Save on the Budget
Marketing for people already in your database is cost-effective and easier than acquiring new leads/customers. Plus, if you successfully re-engage old leads, the customer will buy from you faster than the new ones will. This way, you're not only saving on costs but also on the time you'd have otherwise spent finding new leads.
Increase Your Sales
Reactivating new leads is a great way to build a solid base of loyal customers.
These leads/customers are already familiar with your business. You only need a different tactic to spark their interest in your business. Reactivating them means they already liked your offer or business, so re-engaging them could be a way to turn them into loyal customers.
And loyal customers are your best customers. Besides repeat purchases that increase sales, they also become your brand advocates, referring to their friends and colleagues.
Strategies to Effectively Re-Engage with Old Leads
The best thing you can do to prevent leads from going dark is to reconnect and stay in touch with them. Follow these strategies to successfully re-engage with old leads.
Call to Ask How They Are Doing
It's common for B2B companies to use emails to contact old leads. Still, after numerous emails, many lost leads do not respond or participate in email campaigns.
What can sales reps do to better re-engage old leads? You guessed right! Call to ask how they're doing.
Nothing can replace a live conversation. The best way to re-engage cold or lost leads is by talking with the person live on the phone.
Give them a call to find out how they're doing. Let the conversation "mature" to bring up what you're up to and how you can help. Many companies offer B2B cold calling services that you could use to up your old leads follow up game.
Done right and following the cold calling best practices, a live conversation can ignite the spark your old leads need to re-engage with your business.
Leverage Social Media
Social media has changed the way we interact and communicate with each other.
Today, people rarely answer their phones, and 55% of email users don't open their emails regularly. The digital generation prefers to interact with their friends on social media.
And with a staggering 4.65 billion people on social media, representing 57.8% of the global population, chances are your old leads are active on these platforms. A direct one-on-one chat is sometimes the best option to get your old leads to consider your offering.
The trick is knowing where your audience (including old leads) hangs out. Study the demographics of your old leads and interact with them in the places they prefer. For example, the old generations prefer Facebook, but the newer generations (Gen Y and Z) prefer Instagram, TikTok, and Snapchat.
Use Surveys or Opinion Polls
To successfully re-engage with your old leads, you'll need to understand why they left in the first place. Ask your leads what went wrong or is not right. You could use simple survey emails or online polls to reconnect with them.
Aim to make the emails short and sweet. If they're lengthy and overly complicated, no one will read them, let alone take part in the survey.
Offer Incentives
If there's one thing people love more than anything. It's free gifts.
Use incentives to open up communication with old leads. Here are five examples of incentives you could offer your old leads:
Discounts and coupons
Extended free trials
Free webinars
Bonus credits upon signing up
E-books, guides, and manuals
The goal of offering incentives to old leads is to reignite their interest in your products.
Incentivizing paves the way for them to come back. You could ask them to give you feedback about your business or products in return for a reward. The provided info can give you valuable insights into what needs to be done to get them back.
Present Them with Case Studies that Showcase Your Value
Case studies are a great way to show your old leads that your products are delivering impact.
Leads look for validation to ensure they're making the right decision. And case studies provide the social proof they need to reconsider your business. Studies show that 92% of consumers are more likely to make a purchase after reading trusted reviews.
Done well, these case studies can create FOMO, making old leads want to come back to avoid missing out on the next updates or product rollouts.
Mistakes to Avoid When Re-Engaging Old Leads
Avoid these mistakes when following up on old leads.
Giving Up After a Few Follow Ups
A staggering 44% of sales representatives give up after making just one call.
This is a key follow-up blunder because 80% of sales require at least five follow-ups. Successful re-engagement requires persistence and effort. Make sure to follow up consistently, even if you don't get a response.
Over Reliance on Email
As mentioned, nothing can replace a live conversation, especially when re-engaging old leads. Email is great for generating quality leads. But it's not the best option for following up with old leads, especially if they're further along in your sales process. That said, many sales reps make the mistake of relying on emails instead of reaching out via phone.
Excessive Calling
Calling is the best option for re-engaging old leads. But if you overdo it (calling excessively), your client might get irritated with you.
Worst of all, you could lose customers if you call them excessively or spam them with promotional emails. Excessive calling may reduce the impact of the business or product you intended to create. Hence, in case of no response, you should patiently wait for a call back rather than pestering them time and again.
Making the Approach Too Casual
Another blunder sales reps make is to try reconnecting with old leads using casual language or platforms. It demeans the seriousness of the matter.
That said, you should never try to reconnect by posting on their social media handles.
Also, avoid using clickbait to get them to open your emails, as this may look salesy and unprofessional. Always proofread your work and ensure it's addressed to the right person and has the right business etiquette.
Wrapping Up
Re-engaging with old leads is a great way for businesses to increase sales and save on budget.
Businesses can successfully reconnect with old leads by adopting different follow-up strategies, such as using phone calls instead of email, leveraging social media, offering incentives, and presenting them with case studies.
We hope this guide will give you insights to better reconnect with your old leads.
Related articles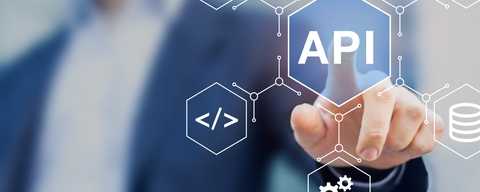 Industry Related
The importance for automating the sales workflow, looking at the benefits as well as ways to integration applications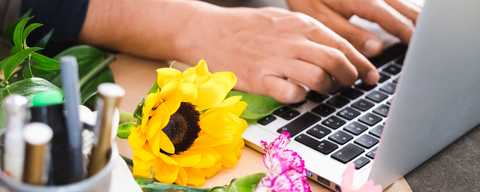 Industry Related
Power dialers are important tools for your sales teams, learn how to use them to your advantage and help your sales agents level up.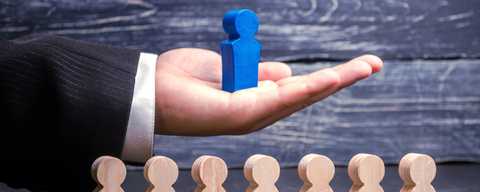 Industry Related
Learn all about lead tracking, how to utilize follow-ups & lead scoring along with a bunch of useful tips to nurture leads effectively and make more sales.

Written by
Jeppe Liisberg
I'm an entrepreneur and web developer. I've built or helped build a handful of startups.
I strongly believe in dedicated software that solves one task, but solves it really well. During my experience as an internet entrepreneur, I never found that software for cold calling, so that's why I decided to build Myphoner.
I'm very proud of what Myphoner has become, and I'm dedicated to doing everything I can to make it stay a success. That's why I greet all new customers personally and always read and reply to the feedback I get.