Think B2B telemarketing is dead? Cold calls might have a reputation for being tedious or ineffective, but that's only the case when you don't know how to do it effectively. 70% of buyers say sellers have used the phone to generate meetings with them. Plus, for 57% of C-level and VP buyers, their preferred communication method is over the phone.
What separates the time-wasters from the proficient telemarketers is taking the extra mile to get it right, from careful preparation to making use of software. At Myphoner, we live and breathe telemarketing, and we're here to share our best tips for getting it right for a B2B audience.
What is B2B telemarketing?
Telemarketing is a term used to describe sales or marketing efforts that take place over the phone.
Many people think telemarketing is a synonym for "cold calling," but this isn't necessarily the case. Telemarketing doesn't always involve unsolicited calls, and its purpose isn't necessarily to get an instant sale. Sometimes, it can be a chance to nurture relationships with customers or simply to generate interest.
There are two broad categories: Outbound (which involves calling others) and inbound (which involves receiving calls from customers).
But there's one other element about B2B telemarketing that we need to discuss: What differentiates it from other types of telemarketing.
B2B telemarketing vs B2C telemarketing
On a surface level, B2B telemarketing markets to other businesses and B2C telemarketing counts direct consumers as its audience. But this isn't just a trivial distinction. There are significant differences between how you should communicate with customers versus decision-makers at a company.
Above all, when you're dealing with a B2B audience, you need to put more emphasis on developing relationships with your customers. For the most part, individual consumers just want to learn about the product or service you're offering and how you can help them. They don't need you to ask them how their day has been or what their plans are for the weekend.
But when it comes to businesses, they're looking for a long-term relationship — someone who can be their partner. 77% of B2B buyers say their last purchase was very complex, and they need to know a telemarketer understands that complexity enough to help them.
Plus, B2B is a much smaller market. There are almost 8 billion people in the world, and a much smaller number of companies. As a result, you need to give each lead the VIP treatment. There are only so many fish in the sea.
Advantages of business-to-business telemarketing
You know what B2B telemarketing is, but that's probably not enough to convince you that it's worth your while.
Digital marketing methods tend to get the bulk of attention these days, but here's why you shouldn't underestimate the power of telemarketing.
It's more cost-effective than many other strategies.
It's a great way to gather feedback from customers or leads for market research.
It builds trust by using emotions and the "human factor."
It's one of the few ways to reach less digital people, or those less exposed to the media.
It generates brand awareness.
It's a great way toprepare for an event.
Convinced yet?
Types of B2B telemarketing services
We defined telemarketing as all marketing and sales efforts that take place over the phone — but that's a pretty broad definition. Not all telemarketing is the same.
Depending on the purpose of your project and how you go about it, telemarketing may take a slightly different form. Below are the five main methods:
Lead generation: Calling leads you've identified through your data collection to make initial contact.
Lead qualification: Contacting previous customers or leads with further offers to develop the relationship.
Following up: Contacting leads that didn't purchase from you to find out why.
Inbound sales support: Answering inquiries directly from customers (can also be used as a way to qualify leads).
Outbound sales support: Reaching out to customers to check they're not encountering any problems after a sale.
There are also some additional but more specific types, such as contacting signups for an event or asking customers to complete a survey.
A guide to good B2B telemarketing
There are various types of telemarketing services, and even projects under the same umbrella can be distinct due to their aims. As a result, there's not one universal way to go about telemarketing.
But there are some key aspects you should always pay attention to — and that's what we'll go through right now.
Qualities of good B2B telemarketers
Many people think being a telemarketer is all about being able to talk the talk and make a great sales pitch but the reality is a little more nuanced. We can't emphasize enough: You're aiming to develop relationships, and not to make a quick sale.
Above all, good B2B telemarketers should have a clear idea of who their users are and know how to adapt to them and offer value. For example, a tech entrepreneur you're trying to persuade to attend your event may not have the same needs as a sales manager considering using your software. You shouldn't treat them the same.
As mentioned, being able to nurture relationships over time and remain patient matters too. Telemarketers need to use their knowledge of their clients to make them feel seen and understood. If they mentioned industry-wide problems they're facing in one call, follow up with tailor-made suggestions in call number two.
While an essential part of making a sale is overcoming objections, telemarketers should be able to listen before they respond instead of always being on the offensive. In the B2B world, clients need to know that you understand their business needs, so don't be too dismissive of their concerns.
Finally, you're not always going to get through to the person you want on the first attempt (in fact, this is rare). So, you need to know howto bypass the gatekeepers if you want to get results.
To get the most out of your telemarketers, it helps to match them with the right clients. The Myphoner lead routing feature solves this problem by letting you apply filters to leads to match them up with the right telemarketer. For instance, you might match two people in the same location, or ensure a lead speaks to someone with the right background.
Steps to making effective B2B calls
We could write a book on B2B telemarketing tips, but for now, let's do a breakdown of the most important elements.
1. Have a clear goal
To get the right results, you need to be specific about what you're hoping to achieve. For instance, is your aim to schedule a further meeting with a lead, or simply to get some feedback on your new product?
While openness to different possibilities can sometimes be helpful, "seeing where things go" will often lead to failure.
2. Make buyer personas
Once you know_what_you want, you need to understand_who_you're contacting. This means developing the right buyer personas: An outline of the characteristics of a typical client you're calling.
This includes:
Position in the organization
Age
Background
Location
Education
Biggest problems
Daily routine
Priorities
3. Train your telemarketer
Practice makes perfect, and most people aren't natural-born telemarketers. Make sure your team understands the key elements of how B2B telemarketing works, and get them to practice with each other for feedback.
This training phase should also include getting to grips with any software.
4. Prepare a script
Sales scripts are like a cheatsheet for getting the results you want. This isn't about writing a script that controls everything you say to the point you sound like a robot. But you do need to think about the objections and difficult questions that are likely to come up and the best ways to counter them (without being defensive).
5. Use software and automation
Technology has advanced since telemarketing was first invented, and you'll get the best results if you take advantage of that. Done right, it can skyrocket your productivity.
At Myphoner, our power dialer combines with our CRM system so telemarketers can automatically contact the leads they want and arrange follow-ups. This removes the time wasted on trying to track everything manually and use separate systems for different aspects of the sales process.
6. Adjust your approach as you go
Sometimes, your pitch or campaign will go wrong. That's okay as long as you can identify the problem early on — and make adjustments as needed.
For this to work, you need to collect data and use it to identify your success and failures. The Myphoner software comes with data and insights about performance and activities to make this easier.
Should you work with a B2B call center?
Some businesses opt for third-party companies like a B2B call center to handle their work for them. This means you don't have to spend time recruiting or training your own telemarketers, which can save you time and resources. It's often a popular option for startups, who tend to have a limited capacity and small teams.
However, it comes with its downsides — you need to be very careful about who you work with and ensure they understand your business and your customers. After all, you're literally trusting your professional reputation with them.
Automation can be a good go-between by helping you maximize the resources you have already.
B2B telemarketing: It's here to stay
B2B telemarketing certainly has its fair share of challenges, but there's one thing that it isn't: Irrelevant. If you take the right approach and train your telemarketers appropriately, you can leverage it to get great results and develop long-lasting relationships with your customers.
To boost your chances of getting there, make sure you have the right B2B telemarketing software on your side. Myphoner's CRM simplifies how you manage leads and your team while making it easier to analyze performance as you go.
Related articles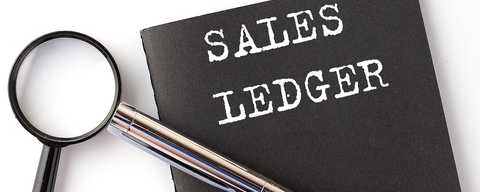 Industry Related
Learn about ledger financing, why it's important, and it's benefits within your organization.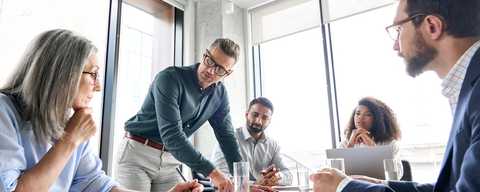 Industry Related
Creating a digital sales program is essential to the growth of your business, learn about its importance and steps to create one.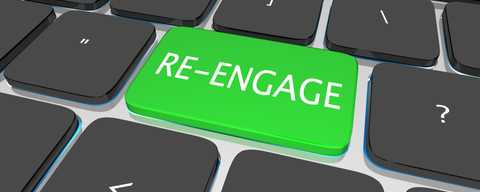 Industry Related
Take a shortcut to getting more business and lifelong fans with these easy steps to nurture your customer relationships.

Written by
Jeppe Liisberg
I'm an entrepreneur and web developer. I've built or helped build a handful of startups.
I strongly believe in dedicated software that solves one task, but solves it really well. During my experience as an internet entrepreneur, I never found that software for cold calling, so that's why I decided to build Myphoner.
I'm very proud of what Myphoner has become, and I'm dedicated to doing everything I can to make it stay a success. That's why I greet all new customers personally and always read and reply to the feedback I get.