The overall goal is to close sales as frequently as possible.
But before you can do that, you must have a solid customer "walk-through" system that lets you know where a lead is in your sales pipeline.
This is where lead tracking and management come into play.
The perfect tracking system doesn't receive leads and throws them to your checkout page. Instead, the system should evaluate, categorize, nurture the lead before presenting your product or service.
If lead tracking for sales has been giving you headaches, read this piece to the end.
What is Lead Tracking? Lead tracking is determining the source of your leads. You then monitor where they are in your sales funnel.
With the information, you develop vital steps that will encourage the lead to move to the next stage in the sales pipeline, and ultimately your check-out page.
Lead tracking has the following benefits:
It allows your sales team to find more leads and close sales.
Helps create a better user experience for your customers.
Produces accurate revenue predictions.
Identifies the most effective sales strategies.
Removes bad leads, allowing you to focus on the most promising prospects.
That said, let's check the six practices of tracking your leads.
1. Determine a Good Lead
First thing first, you need to know who's your die-hard fan, not a spectator. If you don't figure this out, it will be like going on a wild-goose chase and not chasing the golden goose.
Pushing the wrong leads to buy your product/service equals losing your time and money. That's why the lead qualification process is critical to both sales and marketing teams.
So what's a qualified lead?
In general, a qualified lead is someone who has proven to not only need your product or service but also show interest in it.
While the marketing team does an excellent job in bringing traffic to your product, it's up to the sales team to sift through the noise. They should bring the most promising and qualified lead on board through effective modes like cold calling.
Here are a few practices the sales team can do:
Track basic information like name, email address, company name, and size.
Chase for higher lead data accuracy
Determine if they rhyme with your buyer persona
Get to know where they are in your customer journey
Determine if the lead's budget fits your product's or service's cost.
2. Defining your Lead Sources
Now that you've identified your ideal customer, the next step in lead tracking is determining where they come from.
A lead source is the starting point at which your leads discover your business. It's the process of determining which platform your potential customers used that led them into your website and ultimately buying your product.
Some of the standard lead sources include:
Social media
Cold calling
Organic search
Paid ads
Backlinks
Email newsletters
Referral from past customers
Blog articles
With all these taken into account, it's upon the sales team to determine the source with the most leads. As a result, the sales team can also help the marketing team in narrowing down to the channels that bring the most business. Plus, you can shorten the sales cycles since you already know the leads that are more likely to purchase your product.
3. Nurturing Using Email Series
For most B2B companies, email marketing is the core marketing strategy to grow their customer base.
Still, the sales team can use it to track leads. Emails offer valuable information that shows you the stages of your leads. This is possible, thanks to email marketing and automation tools.
But you don't need a tool for communicating with customers only. With a structured email series, you get variable data that you can track.
These include priceless information like open rates, bounce rates, and click-through rates. The insights are essential in determining the success of your email marketing campaigns.
This way, you can follow up on prospects that are more likely to buy your product. You just need to check which subscribers engage with your emails and focus on them. You can even clean the list to remain with the most promising subscribers.
4. Set Up a robust Follow-up System
Salespeople don't like following up on prospects. 44% give up after one follow-up attempt.
But unfortunately, only 2% of sales are made on that first contact. So if you don't follow up on prospects, you're missing out on 98% of sales.
Now, it doesn't make sense to invest in cold calling software, lead automation software, email marketing tools, and lead tracking tools only to give up after your first contact.
By acquiring hundreds of leads, you need a robust follow-up system that gives you an idea of where your prospects are in the sales pipeline.
It prevents you from overselling your product or service to the customer. Instead, you should first present them with enough resources to decide if your product is the right fit for their needs.
After you've understood each prospect's status, you can then choose the most appropriate messaging that brings them closer to your checkout page.
Thanks to email outreach and sales engagement tools, following up is now easy. You only need to create personalized follow-ups in advance. It gets activated when a prospect takes too long to respond to your messages.
This gives you more time to look for more prospects as the tool does the tedious task in real-time.
5. Use Lead Scoring
What worries any sales team when starting a campaign is if they'll get enough leads.
So what happens when you get thousands of unexpected leads? Of course, your worry now will be getting many unqualified leads who might not want your product.
This is where you bring lead scoring into practice.
According to Hubspot, lead scoring is the process of assigning values, often in the form of numerical "points," to each lead you generate for the business.
In simple terms, it's qualifying high-priority leads from low-quality leads. Then, you determine the worthiness of leads which lets you focus more effort and resources on the most promising leads.
Lead scoring helps in tracking because you'll sift through hundreds of data points about your prospects. It means that you'll get crucial information that shows you the type of leads that stand out.
Let's take an example using a sales tool like Marketo or Pardot.
The tools let you assign points to prospects depending on your lead behavior. They award points based on three data points:
Clicked links on email
Visits on your website
Fills in a web form
Let's say you have two leads that you've been tracking in the last two months, and both have 200 points. The first lead got 200 points by gaining 25 points each week.
The second lead gained 50 points in the first week and nothing for the next six weeks. But in the last week, the lead gained 150 points.
While both have the same points, you'll focus on the second lead because he's shown a sudden interest in your product.
It's clear that the lead needs an instant need to solve a problem using your product. Therefore, he needs more attention.
6. Use a Robust CRM
CRMs are effective tools when you want to understand your customers better.
What makes them critical is that they can do everything we've seen here—talk of lead nurturing, lead management, and tracking all from one place.
This is possible because most CRM tools come with built-in email automation, project management, and productivity tools that allow them to do a lot from one platform. This way, you won't waste time combining data from disconnected databases and tools.
For example, a lone CRM tool won't tell you where your leads come from or which marketing converted the best. To get this data, the software must have an inbuilt feature or be integrated with an inbound lead tracking tool to fix the problem.
Using such a tool combined with the CRM's customer insights, it becomes easy to get a better picture of how to interact with customers. Plus, get to know where they are in the buying process.
Some CRM softwares have all the features that would help you to track your leads with ease. They give you the contact details of all your customers. In addition, you can make sales calls, assign tasks, leave notes, and create follow-ups all on the same platform.
Conclusion
Most companies don't give lead tracking the attention it needs.
They don't know that it can add immense value in understanding your leads. With well-planned lead tracking, you may get valuable insights that might change the course of your sales campaign.
The best part is that you don't need to spend a fortune to buy lead tracking software. Instead, you can even get started by checking your email subscribers to see who engages more with your messages.
Related articles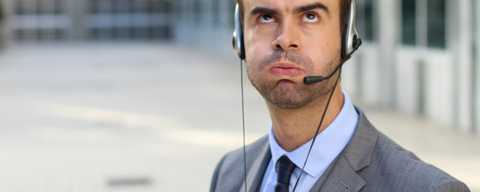 Industry Related
Bad calls happen, learn how to deal with them in a holistic way & come out on top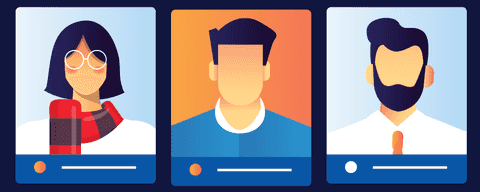 Industry Related
Learn why and how to use client personas in sales, from creating the persona to using them to close deals.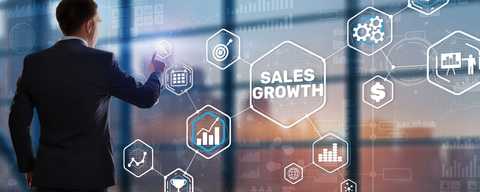 Industry Related
Learn how to boost sales with activity management, ensure you have the right processes to provide your sales team with what they need to succeed.

Written by
Jeppe Liisberg
I'm an entrepreneur and web developer. I've built or helped build a handful of startups.
I strongly believe in dedicated software that solves one task, but solves it really well. During my experience as an internet entrepreneur, I never found that software for cold calling, so that's why I decided to build Myphoner.
I'm very proud of what Myphoner has become, and I'm dedicated to doing everything I can to make it stay a success. That's why I greet all new customers personally and always read and reply to the feedback I get.